Are you still using A1C as your best marker of glucose regulation? Do you still believe insulin's primary job is to get glucose into cells?
Many of the models we are using to assess, diagnose, and treat various types of glucose dysregulation (insulin resistance, hypoglycemia) are completely outdated. Get up to date today!
$997
Lessons: 5 Modules
Length: 6.5 hours
Practitioners Are Making Mistakes When It Comes To Glucose Regulation
What if I told you that over half of the healthiest people in our society today, have a ticking time bomb going off inside them that is causing massive amount of oxidative stress, is associated with fatty liver, bone loss, cardiovascular disease, and being overweight, decreases mood and quality of life, decreases fat burning, and increases fat cell dysfunction and inflammation?
Almost no one is measuring for this, and of the few that are, most have no idea of what to do about it.
And that's only one mistake practitioners are making when it comes to glucose regulation.
Correctly Evaluating Glucose Regulation Requires More Than Just Glucose and Hemoglobin A1C
There are additional biomarkers that must be included in a blood chemistry panel to most effectively and comprehensively evaluate what is going on with someone's glucose regulation. Paired with my evidence-based reference ranges, you can better target your approach for the health of someone's glucose handling, not just the identification of disease.
Effective Clinical and Therapeutic Interventions Exist, But Are Underutilized
Most people know many things that can help lower glucose, but could we be giving them with more precision than we're currently doing? Yes. For example, three people, all with the exact same HbA1C level, might need three entirely different protocols in order to truly help them. If we were to give the same protocol to each, only one might truly benefit from it.
Research Supports An Updated Model of Glucose Regulation
Modern research and science have greatly changed the way we understand how glucose is regulated in the body. For example, insulin's primary role doesn't seem to be to dispose of glucose from the blood and insulin resistance might actually be an 'intentional' defense mechanism by cells to protect themselves from further intracellular hyperglycemia.
"I thought I had a fairly good handle on helping my patients with controlling their blood sugar levels through lifestyle based medicine. Fortunately I found Dr Walsh's course on Glucose Regulation and he has taken my knowledge to the next level!"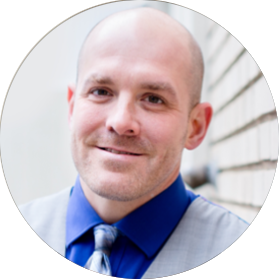 Dr. Jamie Boyer | Chiropractor
In This 6.5 Hour Course, You Will Learn
Glucose regulation physiology (in detail)
How to design your own glucose regulation protocol for patients or clients
Myths and misconceptions about insulin (you don't want to miss this)
A much needed update on reactive hypoglycemia - what it is, what's causing it, and what to do about it
How to critically evaluate every client's ability to handle glucose
How to spot patterns and trends to identify diabetes, decades before it's usually diagnosed
Cutting edge clinical and therapeutic interventions for healthy glucose regulation
And much, much more...
After taking this course, you have the tools to identify, evaluate, and correct blood sugar dysregulation. You'll have:
✅A complete, current, and applicable understanding of glucose regulation
✅The ability to truly evaluate glucose handling in your patients and clients
✅Numerous therapeutic interventions to support healthy glucose regulation
✅My CUSTOM 21st CENTURY GLUCOSE REGULATION PANEL - You'll know the exact system of biomarkers and evidence-based reference ranges I developed and use in my practice. This is the KEY to determining what is going on with your clients so you can better target a solid therapeutic protocol for them that works!
"The information contented within this 6+ hours course is mind blowing, the in depth nature of the material supported with tonnes of papers and research is a work of art. I really enjoy how Dr Walsh presented the information and how he makes in tie together with practical case examples. If you are a fitness professional, trainer, nutritionist, doctor or nutritional coach this course is a must."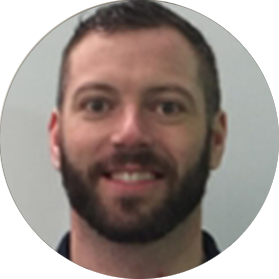 Eoin Lacey | NTP, RWS
Module 1
The Physiology of Glucose Regulation
We must learn how something works before we understand what can go wrong. This first module goes deep in to the details of glucose regulation, all the way from digestion of carbohydrates to the entering of cells by glucose, and beyond. This helps build a very solid foundation for future modules.
Module 2
A New Paradigm of Insulin Resistance
What if we were wrong about insulin, what it does, and why we become insulin resistant? Explore some fascinating research in exploring some of the latest theories of what is behind insulin resistance, what other hormones might be involved (or are even more important), and how this changes our approach to insulin resistance.
Module 3
Re-Evaluating Reactive Hypoglycemia
Reactive hypoglycemia isn't always caused by low glucose and in fact, it rarely is. Nor is it best treated with small, frequent meals throughout the day. Learn the latest research as it pertains to reactive hypoglycemia, including the potential causes and therapeutic interventions.
Module 4
Biomarkers of Glucose Regulation
You can't treat what you don't measure or assess. If you're not running all the necessary markers involved in glucose dysregulation, you may miss critical indications of where your client or patient is on the glucose dysregulation spectrum. Learn the latest research about exciting glucose markers that very few practitioners are running.
Module 5
Clinical and Therapeutic Interventions
Now that you've learned the physiology of glucose regulation, new ways of looking at old diagnosis, and biomarkers to best evaluate glucose regulation, let's dive in to how to help correct it. But more than just protocols, you are going to learn some of the nuances of glucose dysregulation and how to make your own protocols because let's face it, everyone is a little different and doesn't deserve the same thing.
We Make it Easy for You to Show Off Your New Skills.
When you complete the course, you will receive an impressive Certificate of Completion that lets everyone know the time you have invested in your professional development. Hang it on your wall, put it on your website, use it in your marketing, and/or send it in to your continuing education organization to earn CEUs.*
*Check with your organization's requirements to confirm approval.
"Dr. Bryan Walsh just released an absolute monster of a course on blood glucose regulation. You may think you know all there is to know about this subject. I did and I was wrong. Very wrong. So do yourself a favor and take a deep dive into this not so basic course on the one of the biggest rocks within Functional Medicine."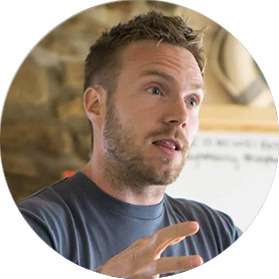 Ben House | PhD, CISSN
Are there any assessments associated with your course?
Do I have to do the courses in order?
How long do I have access to this course?
Do you offer payment plans?
Do you offer a package discount if I want to purchase all of the courses at once?