It's One Of The Biggest Mistakes In The Health Industry
Are You Doing It Wrong, Too?
Finally, a detoxification program built on science for the 21st Century.
When it comes to detoxification, people fall into one of two categories, those that HAVE detoxed, and those that have NOT. The bad news is - either way, you've probably made a mistake.
$199
Lessons: 3 Modules
Length: 3 hours
Access: Lifetime access*
Ever since you were a fetus, you've been exposed to toxins. That's right. You don't even have to take your first breath before you meet your first toxin. Every day, we are exposed to more and more toxins. They are impossible to avoid.
Sure, you can make some changes to your life and reduce your exposure, but xenobiotics are an inevitable part of life today.
Actively Detoxifying Is Crucial For Optimal Health
Fortunately our body has a built-in detoxification system to help cope with getting rid of things we don't need. The problem is, we are so inundated with these xenobiotics today, many of them get stored in a variety of tissues.

The scientific literature is clear on this – we all have exposure, and a great many of us have these of us. And many of these toxins do cause problems. Everything from disrupting our hormones, nervous system, to causing cell damage, and even impairing our own detoxification systems.

If you want optimal health, you want to get rid of these out of your system as much as possible.
Most Detoxification Programs Are A Waste Of Time
Did you know carrots and apples might inhibit detoxification pathways?

Did you know common detoxification ingredients may actually slow down detoxification?

Or have you heard that most programs miss a critical piece of detoxification, leaving you to potentially re-exposing yourself to toxins your body stored?
Detoxification is a buzz-word today and most detoxification programs are based on loose science and research, many of the detoxification supplements people are using not only might not do anything for your body, but actually slows down detoxification pathways.
This Program Is Different
There are basic scientific principles that must be followed for a detoxification program to be effective and there are three things that must be present, and few detoxification programs address all three. They are:
Mobilization. A good detoxification must be focused on releasing stored toxins from cells.
Detoxification. All four phases of detoxification must be working optimally to metabolize toxins (this includes avoiding
nutrients that inhibit detox pathways.)
Excretion. Once toxins have been mobilized and metabolized, they must be excreted.
If any of these three elements are not addressed, it is not a detoxification program. The Walsh Detoxification Program attempts to maximize all three of these elements for optimal and efficient removal of stored toxins.
How This Program Is Unique
You'll Learn EXACTLY How to Detox the Right Way
You'll Also Learn WHY this is Integral to You
What is Detoxification, Really.
What Science Says About
How Toxic We Are
How Low Dose Chemicals Are Affecting Your Health
How Your Daily Routines Are Building Up Your Toxic Load
About Your Body's Own Detoxification Pathways and How to Optimize Them
How to Assess Your Own Toxicity & Stop Wasting Money on Tests that Don't Work
My (Never Before Available to the General Public) Walsh Detoxification Protocol
Not only will you have an incredible working knowledge of each biochemical pathway, you'll actually understand how the pathways work to the point that you can have educated conversations with your colleagues about them (or know more than them!).
Holy cow. I honestly can't believe how flat my stomach is right now. I mean, I started out a fit person but always had that extra layer after having children. Not
anymore!
~ Julie W.
I'm doing your detox program and am on day 4. Feeling amazing and excited to share my results and help my clients with this!
~ David S.
I ordered your Detox course and it is exceptional! Love the way you communicate and teach.
~ Wendy M.
My arsenic levels were consistently beyond the reference range, at a number which was just shown as greater than maximum (so I don't know how high above the range it was). After doing just two full rounds of the course over 2 months, my skin and dandruff issues got much better, and my arsenic level actually got to the middle of the range! Just wanted to say thanks for providing me with something that works and is helping me improve my health!
~ Y.T.
I'm stunned by your Detox course. It's magnificent – for all of the reasons that you already know: it's never been done before, it's an incredibly important topic since IMO environmental toxins are the #1 threat to health these days and are, along with wrong diet, THE cause of autoimmune and neurodegenerative diseases.
~ Bill W.
I finished the 10 day program and wanted to write in to share my feedback. My joints are no longer aching and I feel
more energetic than I have in a long time. I wasn't sure if I would be able to make it through the fasting period but your tips on making the vegetables into a
soup was exactly what I needed to hear to make this doable. The support from a Naturopathic Doctor during a program
made it more than worth it.

~ Jennifer Z.
"Dr. Bryan Walsh is a naturopathic physician extensively trained in molecular biological pathways. I took his course and believe it's probably one of the best out there."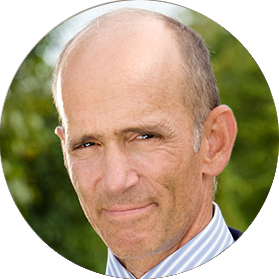 Dr. Joseph Mercola | Founder, Mercola.com
This Is A Tremendous Value!
The cost is only a fifth of my normal hourly rate to see me as a patient.
It is a mere fraction of the cost of other (ineffective) programs out there.
You'll never have to buy another detoxification program again.
You can repeat the program as many times as you like on your own!
Frequently Asked Questions
Do I Need To Purchase Anything Else For This Program?
Will I have to use the bathroom more than normal?
What results can I expect?
Is the program digital or is it mailed to my home?
I'm a professional and would like to do this program on others, does this program give me the knowledge and accessibility to do so?
Can I do this program if I am pregnant or nursing?
Can I do this program if I'm not living in the US?
Do I need to travel to your office to do this program?
Can I do this program if I am on medication or have been diagnosed with a medical condition?
I am a vegetarian. Can I do this program?
What foods will I be eating on this program?
I don't have an at-home sauna. What do you recommend?